Ministries for All Ages
There are many ways to get involved in ministry at Zion beyond our Sunday worship services. We offer activities for children, youth, and adults. Looking for a way to meet people and build relationships, grow in your faith, or serve within our church and community? We hope you will take a few minutes to explore the opportunities. You can click on the links below to learn more about the specific ways you and your family can connect at Zion.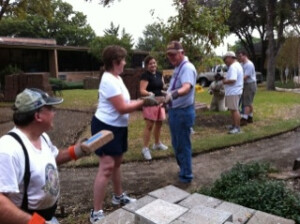 Zion Work Days
About three times a year Zion's entire church and school is invited to a Saturday "work day" to help maintain and improve our landscaping and facilities. Work projects are identified ahead of time and all the necessary tools and materials are provided. People of all ages (even kids!) can come and help. It is a great opportunity to serve AND to get more connected into the Zion community.
Work begins at 6 am and usually continues until about 2 pm. Breakfast and lunch are provided for all volunteers.