Adults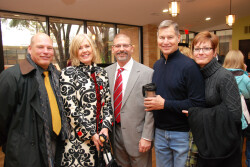 Some of the ministry opportunities for adults at Zion are listed below. You can also use our group finder to identify groups based on interest or schedule. If you'd like to contact a group coordinator, please contact the church office to be put in touch with them.
Acolytes serve as assistants to the Pastor during the various Sunday morning and evening worship services, as well as the mid-week services. They bear the cross, light the candles, help with collection of the offerings, etc. Pastor Symmank coordinates training sessions. Those who have been trained may sign up for service via a Sign up Genius link.
See our Handbell Choir page.
The Altar Guild provides spiritual, behind the scenes service to our Lord by preparing the Eucharist for each worship service. Monthly meetings have about 30 minutes of breakfast fellowship, 10 minutes of devotion, and 15 minutes of business. Altar Guild is open to everyone in the parish. Meets monthly on Saturday from 9:00-10:00 am.
This group gathers every week to fold and assemble the bulletins for the Sunday services. As they assemble, they enjoy refreshments. Once the work is done, they stay for some games and fellowship time. Meets Fridays at 1:00 pm.
Communion servers assist the Pastors in serving the Eucharist during Sunday services. Communion servers are typically elders or former elders, although others may serve. Training, when needed, is on the job.
The Club is for Zion Seniors. Members and their guests can come at 10:00 am for fellowship, card games, dominoes, etc. The group offers a catered lunch and normally charges $6-7 to cover the costs. Lunch is served at 11:30 am, followed by a guest speaker. A short business meeting follows and Pastor Symmank closes every meeting with a short devotion. The club also offers field trips at different times during the year to places like museums, traveling exhibits, Cowboy's Stadium, etc. Meets the 4th Tuesday of the month at 10:00 am.
The hospitality group coordinates meals or cookie and punch receptions for special recognitions, celebrations, and funerals as they come up. The group contacts people to donate main dishes, sides, desserts, punch, etc. They may also help with room and food set-up.
The lawn care group cares for the grounds of the church by mowing, trimming, and edging once a week from March through mid-November, and on an "as needed" basis at other times during the year. Currently there are six teams of mowers consisting of at least two members, and a schedule is prepared to assign teams to specific dates.
Lectors read the Old Testament or Epistle lesson during Sunday services. Pastor Preece will meet with lectors to train them. Those who have been trained may sign up via a Sign Up Genius link sent out regularly.
The group creates, packs, and mails Braille Gospel, Lent/Easter Hymn Books, and the Book of Luke, making it possible for thousands of blind and visually impaired people throughout the world to touch and read for themselves the promises of Jesus. Meets the first, third, and fifth Wednesday of the month from 9:30-11:30 am.
The Daylighters are sponsored by the LWML (Lutheran Women's Missionary League) and participate in a Bible study, which is the main activity. This year the study is on the Gospel of John, chapters 12-21. They use the LifeLight study guide, and each lesson ends with prayers. The group does several service projects a year and each month contributes to the LWML mites. The Daylighters welcome and encourage all women of the church to join them. You do not have to be active in the LWML to participate. Meets the second and fourth Monday from 9:30-11:00 am.
The Moonlighters are sponsored by the LWML (Lutheran Women's Missionary League) and meet for fellowship, Bible study, and service. Meets the third Tuesday of the month at 7:00 pm.
This group, while competitive, is mainly for fellowship, fun, and to get in some exercise. Players range in age from 18 to 60 with varying skill levels. Meets Wednesdays at 6:30 pm.
Pastor Symmank leads a study of the Gospel lesson for the next day as a preparation for our worship service on Sunday and good fellowship. Meets Saturdays at 9:00 am.
The team "Zion Lutheran" plays through Richardson Parks and Recreation. Although the team tries to stay competitive and win more than they lose, the primary reason for getting together is the fellowship. They gather after the games at a nearby establishment for refreshments. Meets Monday nights.
Nursery workers care for children ages 0-3.5 during Sunday worship services and for children ages 0-13 during other Zion activities. Workers play with the children, change diapers, give bottles, read stories, and supervise for safety. Workers must be at least 16 years of age and complete the volunteer screening process, which includes a criminal background check, before working in the nursery.
An hour is spent praying for the ministers, staff, teachers, and teacher's aides of Zion. Prayers are also said for the people listed in the bulletin, missionaries, Zion members in the armed forces, and personal family members. Bring a Bible... the group looks up verses to get to know God on a more personal level! It is amazing how quickly this hour goes by! Meets Thursdays at 10:00 am.
The Zion Quilters have a long history of supporting the quilt project for Lutheran World Relief. At church they usually work on assembling the tied quilts consisting of back, filler, and pieced tops which have been cut, assembled, and stitched at home. Most of the supplies are donated. The work requires only basic sewing skills and is an enjoyable group project. Meets the first and third Tuesday of the month from 9:30 am to noon.
See our Senior Choir page.
Sunday School classes are offered for babies through adults. Meets on Sundays from 9:15-10:15 am.
Sunday School teachers volunteer their time to teach adult or children's classes. Anyone interested in teaching a children's or youth Sunday School class must go through the volunteer screening process, which includes a criminal background check. Classes are taught Sundays from 9:15-10:15 am.
The tellers count and record the regular offerings and special gifts Zion receives.
Ushers perform various duties to help church services run smoothly and to help visitors feel comfortable. They assist by greeting people, distributing bulletins, helping parishioners in finding seats, collecting the offering, directing people for communion, etc.
Vacation Bible School volunteers help as both site leaders and small group leaders. Anyone interested in volunteering with our Vacation Bible School program must go through the volunteer screening process, which includes a criminal background check.
Volunteers assist leaders of youth activities by building relationships with the students and monitoring activities for safety. Volunteers may also help with the planning of games, activities, and devotions, if interested. Anyone interested in volunteering in our youth ministry must go through the volunteer screening process, which includes a criminal background check.